Get a home you will love forever; Let us help you find your style!
If you have any questions or are looking for a professional quote, please fill out the form.
619.697.0040

SIX TIME BEST OF HOUZZ WINNERS

ARTICLE ON HOUZZ
Welcome to
MATHIS CUSTOM REMODELING
At Mathis Custom Remodeling, we stress integrity and excellence from the initial design to the remodel project completion. Our team of highly qualified tradesmen and subcontractors will work to ensure your home is everything you imagined.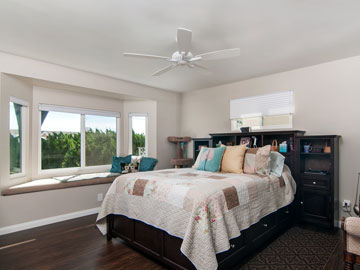 ADDITIONS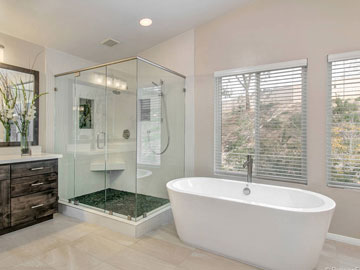 BATHROOM REMODELING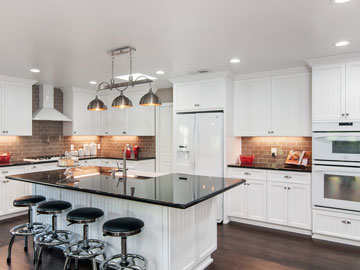 KITCHEN REMODELING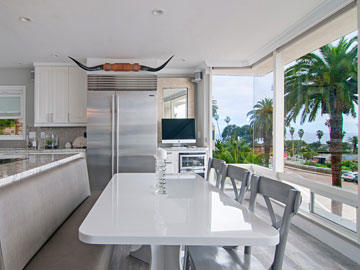 WHOLE HOME RENOVATIONS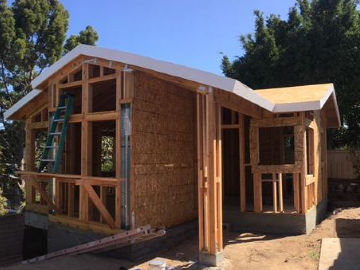 ACCESSORY DWELLING UNIT (ADU)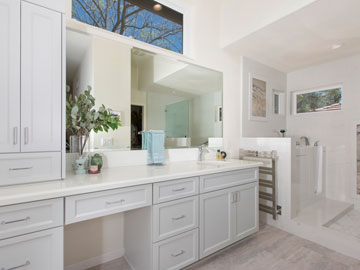 AGING IN PLACE
Testimonial
"WHAT OUR CLIENTS ARE SAYING"
JENNY S.
Highly recommend!!!!!
Mathis Custom Remodeling did a full remodeling job of my late father's house in San Diego. I was initially hesitant as I live in New York and would not be able to oversee the project directly. Raelene and her husband Phil were exceptionally professional, attentive to detail, and treated my house as if it was their own. They had wonderful suggestions for updating my 1962 ranch style house to modern standards while still incorporating much of the house's original charm. Their communication with me was excellent, with weekly reports and photos, as well as promptly responding to all my questions and concerns. They respected my budget and my taste while offering many suggestions for small improvements that made a huge difference. Everyone who has seen the house comments that it's like a brand new house. Thank you again!A little description about this person will show up here.
Bob & Kristy H
Our home was built sometime around 1920 and was in need of a professional kitchen remodel. Since there was no option to enlarge the kitchen space, we presented Phil and Raelene Mathis with the challenge of maximizing the use of the existing space, while maintaining the spirit and unique features of our vintage home. The galley layout was set, but cabinets, counters, appliances, plumbing, lighting, and flooring all needed to be replaced. In addition, structural work was needed to strengthen the floor and enlarge the laundry space. We knew going into the project what materials we wanted to be used. Raelene, as the interior designer, validated our choices and worked diligently to source them. When we needed her input, she was ready to provide it, but willingly stepped back to let us make our selections. Phil and Raelene allowed us to be as involved as we wanted to be and to help brain-storm solutions for the multiple issues that cropped up because of the age of the house and the space restrictions. Throughout the duration of the project we could count on their dependability, perseverance, and attention to detail. Without hesitation, we are happy to recommend Mathis Custom Remodeling.
Douglas N
We chose Mathis to remodel the home we recently purchased, focusing on a complete overhaul of the kitchen and all baths. They did a fantastic job, have a great crew of subcontractors that do a great job at finishing the work, and not making such a mess while doing the project. Raelene and Phil are always accessible and approachable, especially when we had to make changes along the way. They took our ideas, blended with their expertise in executing, and we came up with a fantastic 'new' home that we will enjoy for a long time. One important thing….they really care about doing the job right, especially the things that don't show. Phil always is thorough in developing the correct build quality of the structure, plumbing and electric, not just the finishes, which are first class as well. Would we hire them again? Absolutely! In fact, they are heading up the remodel of my clinic at this moment. We highly recommend them, without hesitation.
Phyllis M
Phil and Raelene Mathis did a fantastic job transforming our cramped master bathroom/closet area into a separate master bathroom and walk in-closet. The work involved removing and relocating all plumbing, electrical, walls and doors, creating a separate area for the walk-in closet, and designing a master bathroom that was elegant and functional. Both Phil and Raelene were personally involved during the entire project: Phil either supervising or performing the work; and Raelene helping with material selection and overseeing the work schedule. The finished product truly exceeded our expectations.
Design Build Remodel
MATHIS CUSTOM REMODELING
From initial plans to the finished product, our team will guide you through every step of the construction process. We are your top choice for remodeling and home renovation in San Diego.

SIMPLIFIED & SEAMLESS PROCESS

A UNIFIED TEAM WITH TOTAL ACCOUNTABILITY

PROJECT COST & TIME SAVINGS